Resilience
plays on the assumed fragility of dandelion seeds. Separated from the heads of dandelions, each seed piled on top of the next creates unexpected attachments and an entirely new form.
Resilience
symbolizes the bonds between individuals who live with mental illness and those who support and love them. The piece originated from an American Psychological pamphlet titled Resilience that features a stock image of a dandelion growing out of concrete as a visual and literal representation of the word.
Wishful Thinking
is a sculpture made from the remaining dandelion stems and heads used to create
Resilience
.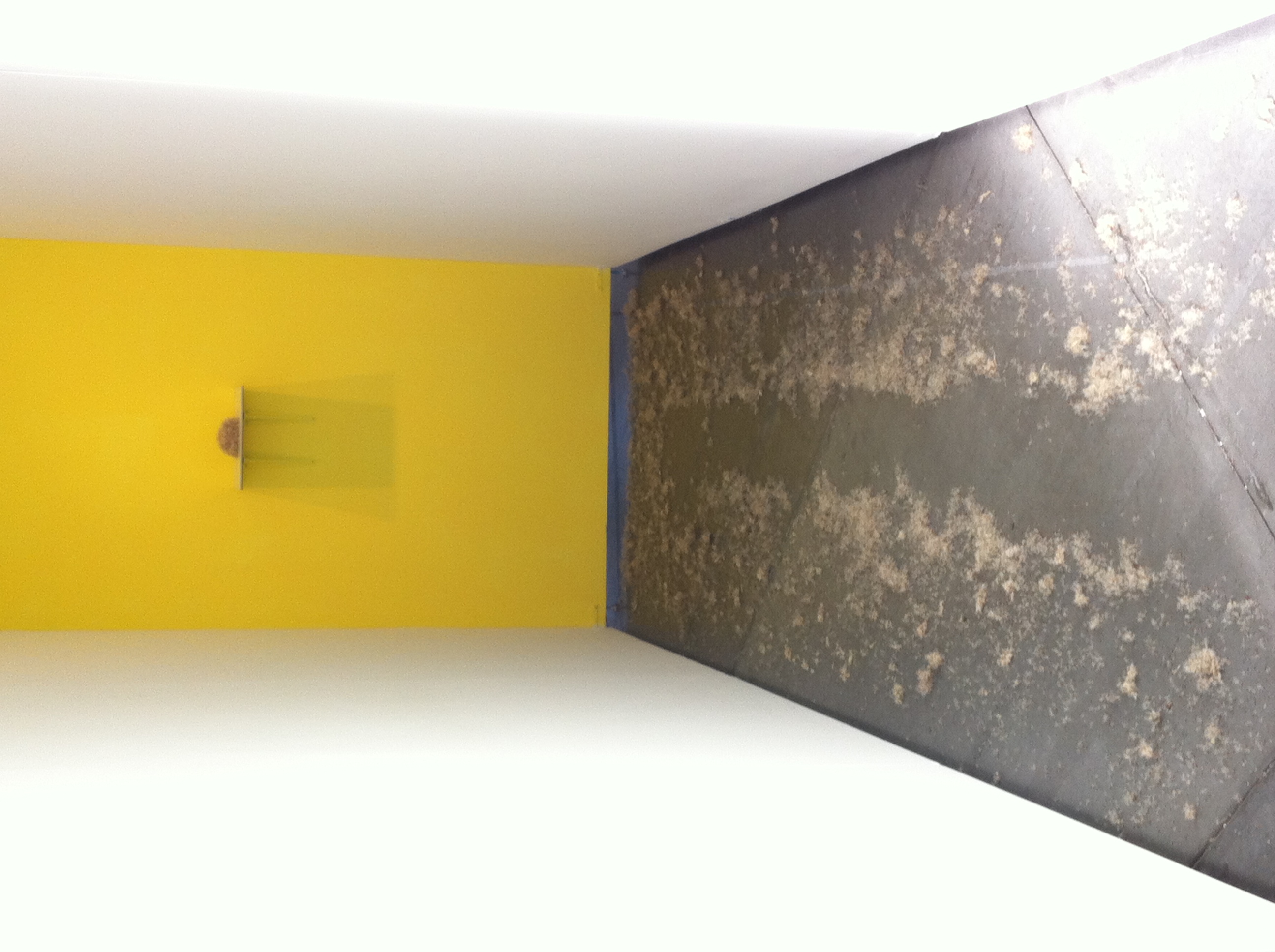 Resilience
, 2015, Dandelion seeds, 4" x 4" x 4"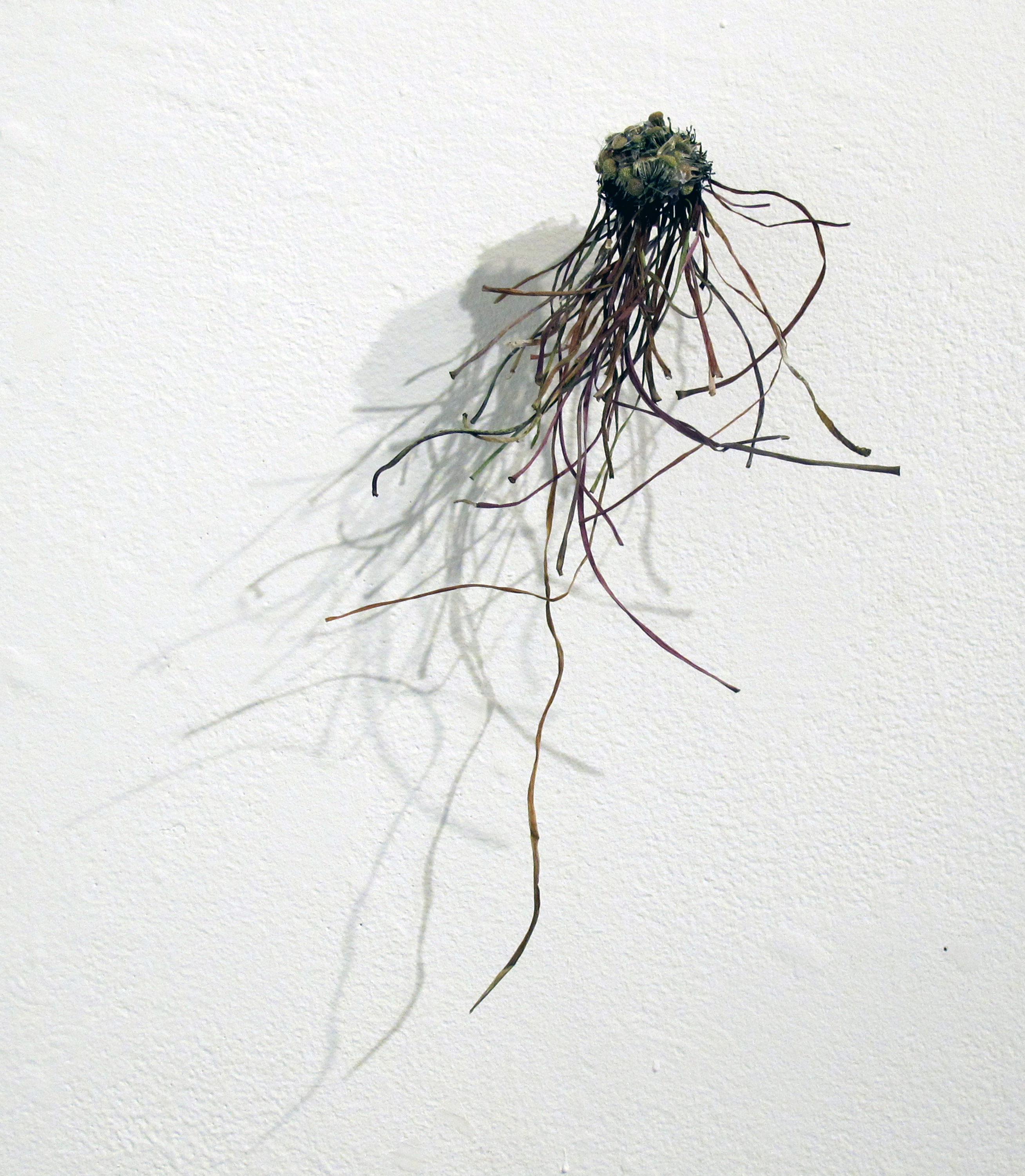 Wishful Thinking
, 2015, Dandelion stems, 6" x 10" x 2"